RYAN O.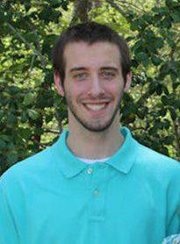 Ryan has been teaching with Jessica's Music Studio for over 3 years. He has been playing guitar for over a decade. At age 14 he began guitar lessons studying various genres of music including: acoustic, rock, metal, funk, and blues. Ryan also studied classical guitar under the professional Sanjay Mishra. After several years of developing his technique as a guitarist, Ryan began studying classical …piano at NVCC. Here, he studied core elements of music education including music theory, sight singing and ear training. After earning his associates degree in classical piano, Ryan began teaching at Jessica's Music Studio. Currently Ryan is playing guitar and keyboards in an original progressive rock band. He is also studying jazz theory and harmony to advance his teaching curriculum. As a student himself, Ryan understands the patience and encouragement required to make learning music fun. Ryan believes in a well rounded musician. Students taking lessons with Ryan can expect to learn how to read musical notation, understand advanced theoretical concepts, improvise in most styles, compose pieces, and even learn their favorite songs.
---
Tommy W.
Tommy has been playing the violin since 2000. He studied the Suzuki method under his first instructor. His second instructor, a member of the National Symphony Orchestra, sat 5th chair in first violins. His third and final instructor is the violin professor at James Madison University. Tommy says, "Violin has taken me to places that I couldn't have even dreamed of." When he was younger, he had the opportunity of playing in the Youth Symphony Orchestras of Prince William. In the eighth grade, he moved up to the top orchestra. That year, his orchestra, along with three other orchestras across the nation, was invited to play a competition at Carnegie Hall. His orchestra, Youth Symphony Orchestra, won Gold Medal. In high school, Tommy gave multiple performances at the Kennedy Center with the National Symphony Orchestra. He has played at countless weddings and has even performed with the band "Kansas". After college, he extensively studied music theory and ear training. His method of teaching is classical, but he also teaches the Suzuki method. He is also able to teach bluegrass fiddle. He's been teaching at Jessica's Music Studio since 2013 and has been excelling ever since.
---
Christopher M.
Christopher has played music his whole life, initially learning piano and violin. Around the age of eleven he picked up the guitar, and he hasn't put it down in the almost fifteen years since then. By seventh grade he was playing with youth group bands, and by high school he was playing lead guitar in local shows with various rock and metal outfits in Memphis, TN. During his senior year of high school, Christopher got the opportunity to play with the stellar STAX Academy Rythm Section, testing his chops on Pop, Soul, and R&B hits while touring the Mid-South. Christopher then studied jazz guitar and music business at the University of Memphis, graduating with a Bachelor of Music in Music Industry. While there he wrote, performed, and recorded with Memphis rock band, Revolution, as well as spending time on stage and in the studio with various acts from reggae, hip hop, and EDM artists to indie, folk, and blues bands. Since graduating, Christopher has taught lessons, run worship music programs, and started a home recording studio. He resides in Manassas, VA with his wife, Ashley, and two kids, Henry and Lizzy.