Private Lessons
We offer music lessons for every age and skill level.
Recital 2018!
Check out five year old Joshua performing the German Dance by Franz Hoffmeister in the 2018 Spring Recital.
Jessica's Music Studio
We have talented and very experienced instructors who teach piano, violin, guitar, cello, drums, banjo and voice!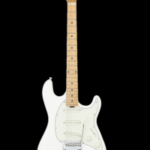 Every student gives this 5 stars because it is accurate. We have been with many instructors as my kids grow in music. They have learned piano, guitar, and now drums. So many extra opportunities with personal TLC. Will recommend with enthusiasm.
My daughter has been going to Jessica's Music Studio for years. She loves it and loves her guitar teacher. The owners are amazing.
Honestly this is the best studio ever. My daughter is always excited about going to her lessons, and she comes home happy. She is learning a lot and the price is fair. Also they are always super friendly.